Sunday, March 28, 2004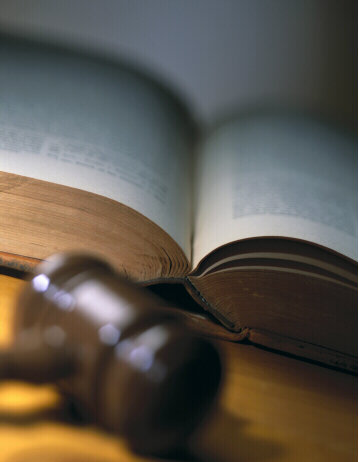 Anti-cohabitation laws still being enforced
A story published today in the Los Angeles Times reports that a criminal anti-cohabitation statute in North Carolina is being enforced in that state. A few other states continue to have such laws on their books.
The story focuses on Melissa Sheridan who moved to North Carolina from a chilly town in upstate New York and who was looking forward to the easy lifestyle of Pleasure Island — a land of flip-flops, frozen custard and "Smile! You're drunk!" beer steins. After more than a year of planning, she moved with her three children into a ground-floor apartment not far from the Freaky Tiki night club.

A month later, Sheridan has found herself at the center of a dispute over public morality, accused of "lewd and lascivious association."

Her offense is that she cohabitates with her boyfriend, a Wal-Mart stocker who is the father of her 2-year-old daughter.

North Carolina is one of seven states that prohibits men and women from living together unless they are married. Prosecutors rarely act on the 1805 law, written during an era when state legislators also laid out penalties for "keeping bawdy houses" and "crimes against nature with mankind or beast."

But the ban is still invoked in a number of situations, including when convicted criminals move to the state and seek to transfer their probation.

Last year, Sheridan, 24, and her boyfriend, John Finger, 34, decided to leave New York's Catskills region for the South, where both of their families had migrated. Sheridan still had two years of probation to serve from a conviction for welfare fraud, and had cleared the move with her New York probation officers. When she reported to North Carolina's Department of Community Corrections, she was told that because she and Finger were not married, the state would likely refuse to monitor her probation.

If she cannot transfer her probation, she will be in violation of the terms set for her in New York, and New York could issue a warrant for her arrest.

The warning from a North Carolina probation officer was, Sheridan said, the first time she had even heard the word "cohabitation."

"They told me I had three choices: They can send my kids back to New York, or we can get married, or we can get separate houses," Sheridan said. "I wasn't happy at all. It's breaking up my family."

During the 1990s, the number of households with unmarried couples increased nationally by 72%.

Nevertheless, laws against cohabitation are still in place in Florida, Michigan, Mississippi, North Carolina, North Dakota, Virginia and West Virginia. Arizona and New Mexico decriminalized cohabitation in 2001, said Tom Coleman, executive director of Unmarried America, an organization that advocates for the rights of single people.

The laws linger because, in conservative states, a vote to repeal them is viewed as an assault on family values, said Democratic state Rep. Mary Ekstrom, who has pushed to repeal the law in North Dakota. North Carolina State Sen. Ellie Kinnaird, a Democrat from Orange, said it would probably take "another 10 years" before state lawmakers would feel comfortable repealing the cohabitation law.

Critics say laws against cohabitation are unconstitutional, particularly since the Supreme Court struck down sodomy laws last year, enshrining Americans' right to sexual privacy.

"This is like a shotgun wedding. 'Let's march 'em down the aisle. You will say "I do" or you will break up,' " Coleman said. "The courts are interfering with a fundamental right of choice. That's coercion."

Sheridan and Finger, who have been together for four years, have never seen the importance of marrying each other, they said last week.

From the first day of their relationship they have gotten along well, they said. But both are still married to other people in upstate New York and they never seemed to have enough money to get divorces, they said.

In the three-bedroom apartment they share with relatives, Finger smoked menthol cigarettes as Brittney, their curly-haired daughter, clambered over him, gurgling with delight. Outside the door played Sheridan's sons, ages 4 and 5, from previous relationships.

"We could understand if she was a felon and I was a felon. We're just trying to raise three kids," said Finger, a lanky, sunburned man who worked at a Wal-Mart in New York and plans to transfer to another in North Carolina.

Sheridan had a wedding, once — at age 18, with the father of her second child. She wore a purple bridesmaid's dress and got her nails done, but felt sick with uncertainty the night before the wedding. Most of her family boycotted the event, she said. She left him after four months, she said, because he abused her.

"To me, marriage is just a piece of paper," said Sheridan, who left high school at 16. "Just because I get a divorce doesn't mean I'm going to jump into marriage again."

Sheridan and Finger had been discussing a move to this North Carolina resort town for more than a year.

Sheridan's probation officer approved the move not realizing that her living situation violated North Carolina state law, said Barbara Valicenti, director of the Greene County Probation Department in upstate New York.

"If we had had any clue, we would have discussed it upfront," Valicenti said. "We would never want to put a probationer in a situation that's unstable."

When Sheridan arrived, her North Carolina probation officer warned her that the state would likely reject the case because she lived with Finger, said Terry Gootee, the judicial district manager for the Division of Community Corrections.

"This is a law in North Carolina," Gootee said. "We can't allow someone else to come from another state and break the law."

The statute, passed by the Legislature in 1805, uses language unchanged since Thomas Jefferson's presidency: "If any man and woman, not being married to each other, shall lewdly and lasciviously associate, bed and cohabitate together, they shall be guilty of a class 2 misdemeanor," punishable by up to 60 days in jail.

Over the last decade, North Carolina's social trends were tracking the nation's. The number of households with unmarried couples increased from 67,425 to 143,680. In Hanover County alone, where Carolina Beach is located, 3,434 unmarried couples live together as a household, according to the Census Bureau.

Partly for that reason, prosecutors seldom pursue cohabitation cases. They brought just six prosecutions last year, according to court records.

"You have to justify whether what you're doing is an appropriate use of prosecutorial discretion," said Howard Cummings, first assistant district attorney for Wake County, which includes Raleigh. "There are probably people in our office that are shacking. So what are you going to do?"

The law crops up regularly, though, most often when an individual is already involved with the criminal justice system. Three years ago, the law got attention because unmarried couples were being denied funds from the state Victims Compensation Fund.

In his court in Charlotte, U.S. Magistrate Judge Carl Horn III is known for routinely asking defendants, no matter what their charge, whether they are living with unmarried partners. If the answer is yes, Horn insists that they agree to change their situation — by marrying or moving — before he will release them from the courtroom.

Sheridan said she would probably return to New York to sort out her probation rather than challenge the North Carolina cohabitation law.

In the nearby city of Wilmington, where college students sipped coffee at sidewalk cafes, people were astonished that such a law existed.

One woman scoffed at the idea that in the community known for its free-wheeling atmosphere, Sheridan had been singled out for living with a man not her husband.

"We call it Little Vegas," said Bonnie Johnson, 38, a cashier at a store. "Look around. All you see is tourists and a bunch of motels. What else are you going to do?"